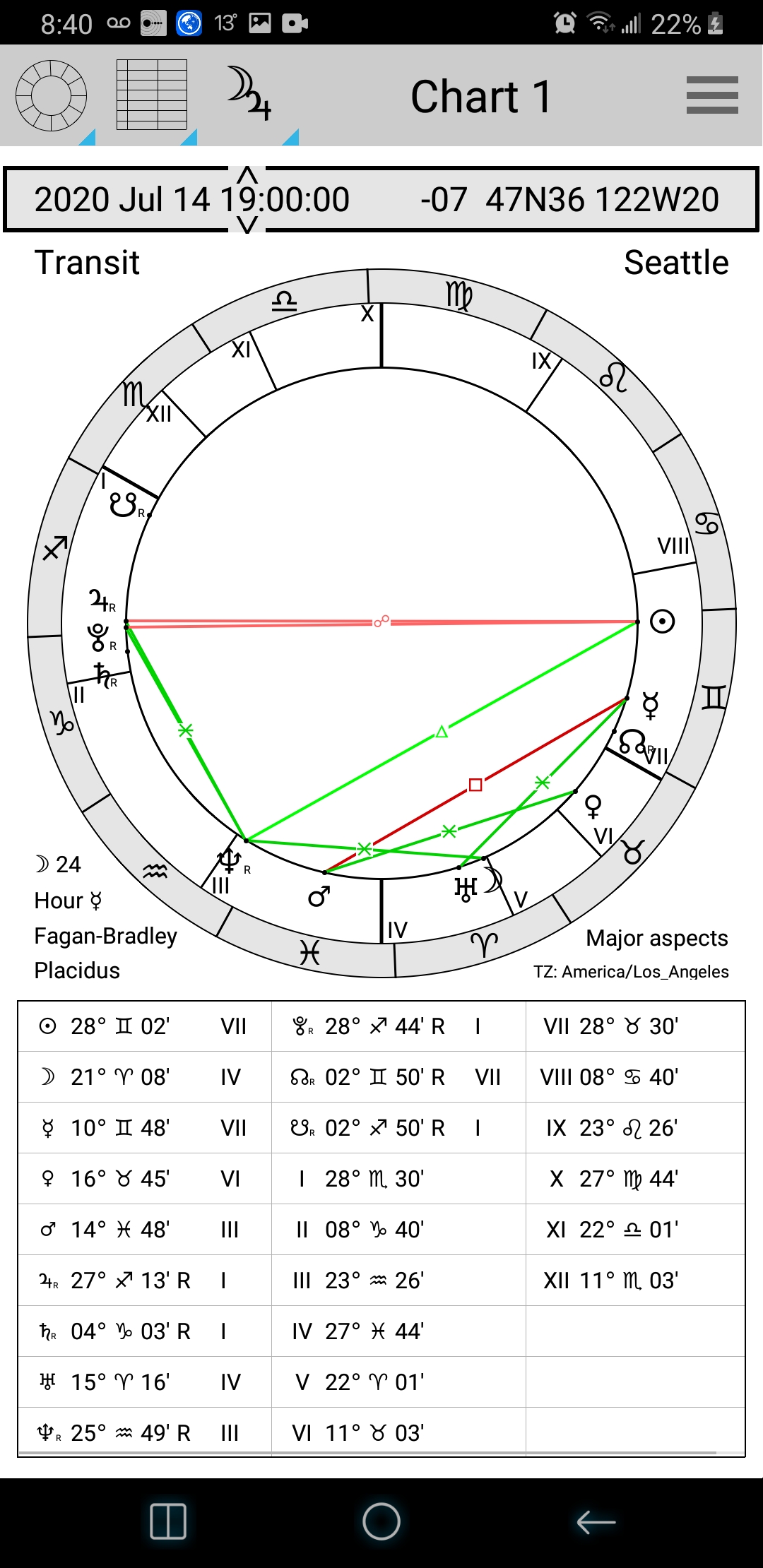 Today I am introducing some of the Universal Astrology basics such as where to find information, get updates, find programs and apps I use. As well as an introduction to the Planets before spending time with today's charts and interpretation.
During the recording, there was new quakes and solar news streams. I will be gathering the timing of these events and presenting them in a new video so that we can see clearly what the storms, planets, and the collective is going through right now.
UPLOADING NOW – AVAILABLE SHORTLY
There has been a number of other important videos that cover more of the science and weather of this solar storm. I would highly suggest becoming more informed and aware of such information as we enter the new Solar Cycle.
Solar CME Astrology for 7/5-7/14
On 7/5 around hour 15, there was a solar mass ejection that lasted until about hour 24. Then on 7/9 at around hour 3 lasting until hour 12! This one came directed at Earth, and began to get to us late 4/13. It will continue imbound energy until about 7/16 potentially.
In this video, we take these times and look at the charts, the 3D view of the solar system at these times and watch the transition that occurs with the Sun, Earth, Moon, and Venus. To understand what this means for our planet in the coming day is interesting as we watch the Planetary Paths of Power, across the globe. As Earthquakes and even Volcanos, react in sequence today…
Science Updates & Double Solar Storm Alert!
2020-07-14 18:00UTC pic.twitter.com/GAdARFBQDZ

— Schumann Resonance Today (@schumannbot) July 14, 2020